---
"One of the most calming and powerful actions you can do to intervene in a stormy world is to stand up and show your soul."- Clarissa Pinkola Estes
Engaging in arts activities is a great way to engage in Peace Day! Art, music, dance, theater, poetry, film, creative writing and photography are engaging and powerful ways to express our thoughts, emotions and visions about peace. Art has the power to affect us deeply, whether we are in the role of creator or viewer, and to connect us to our common humanity. The arts give creative voice to our human experience and can inspire and heal us in ways dialogue sometimes cannot.
VISUAL ART ACTIVITIES
PEACE CRANES – Armed with the Arts
Make peace cranes with messages of peace that can be given to those near you or delivered to student groups across the globe! About the Project – Peace Crane Instructions (kids can also fold an easier peace dove or peace heart)

View the 2014 "Right To Peace" Global Sing-Along HERE
CHALK 4 PEACE
is a fun way to build community and share images of peace!

THE PEACE FLAG PROJECT– Create Flags with images and messages of Peace – String them together to make a peace garland!



Create and display PINWHEELS FOR PEACE – DOWNLOAD Pinwheel Template
https://www.youtube.com/watch?v=j_c2aRnfZfg
Make and fly PEACE DOVES – Thousands of giant and small peace doves fly on and around Peace Day inspired by UN Messenger of Peace Dr. Jane Goodall and the youth and environment program she founded, Roots & Shoots. DOWNLOAD Small Peace Dove Instructions – Watch slideshow with giant doves.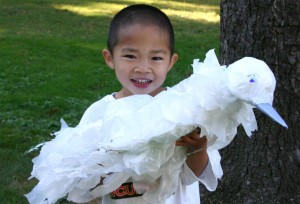 Write/draw a PEACE PLEDGE (Download template for younger kids HERE). You can view examples and what educators who've used them say HERE. View Chicago's written Peace Pledge template, which you can modify.
Contribute your words and art to the BIG BOOK OF PEACE – 
an Initiative of the Pages for Peace Foundation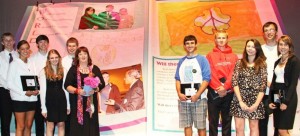 FILM AND PHOTOGRAPHY
Check out the "Images For Peace" initiative Facebook Page, and post your photos of peace images.
View and discuss 3 short films about Peace by award-winning filmmaker Errol Morris (filmmaker of the award winning documentary the Fog of War. These films are from the perspective of Leymah Gbowee, Lech Walesa, and Bob Geldof. They are each roughly 15 minutes long and can be viewed separately or together. CLICK HERE TO VIEW.
Or, explore the short films and photo essays on global issues, all free, from the Global Oneness Project.
Annual Peace Film Festivals in the US:
– Peace On Earth Film Festival – Chicago IL
– Global Peace Film Festival, Orlando
MUSIC
The global initiative "Set for Peace" is a call to action to DJs and musicians worldwide. The action is simple–dedicate a set of music to Peace Day – September 18-21…
Concerts and music events are held across the globe for Peace Day organized by a variety of NGOs and NGO/government partnerships. Past Peace Day concerts have included artists such as Elton John, Cat Stevens, Annie Lennox and Emmanuel Jal.
PLAYING FOR CHANGE DAY
Playing For Change Day is held annually in coordination with Peace Day (on 9/24 for 2016)! PFC Day is a creative day of action that uses the universal power of music to create positive social change. Musicians from all over the world perform on stages, street corners, schools, etc. to bring music into the lives of young people. For more info on Playing for Change Day, CLICK HERE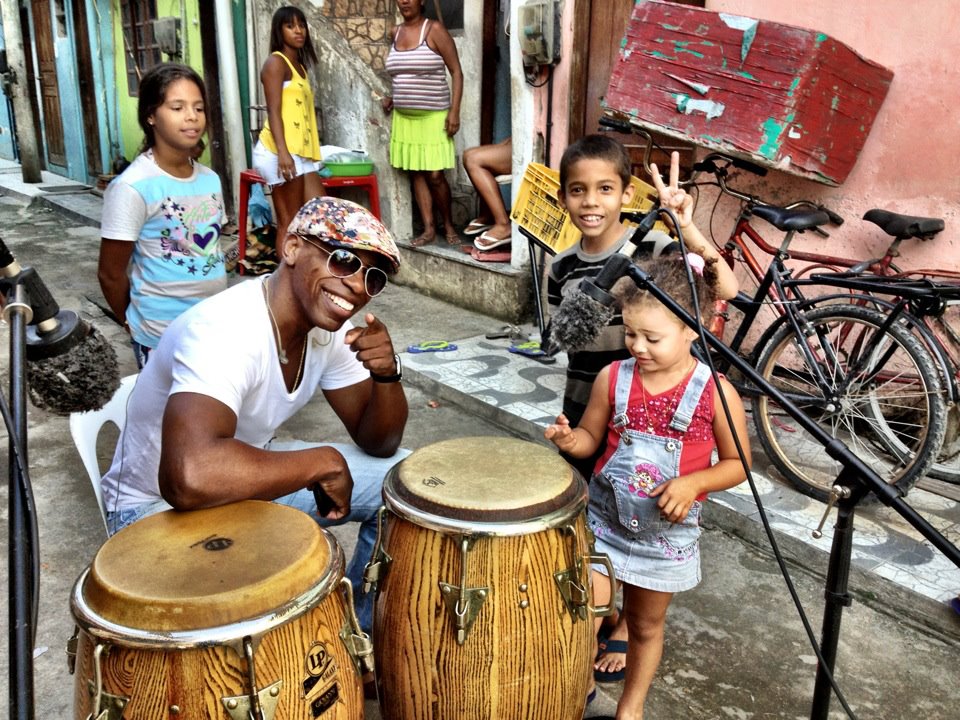 DANCE
EARTHDANCE – Earthdance is a world of communities, working and playing together to create a culture of peace, through music and dance events, synchronized global link-ups, and social activism.
Peace One Day Global Campaign: "ONE DAY ONE DANCE"

Dance Flash Mobs In The Spirit of Peace – Zouk International