---
A key ingredient in building culture of peace is education. The young of today deserve a radically different education – one that does not glorify war but educates for peace, non-violence and international cooperation.
– Ambassador A. K. Chowdhury, Former UN Under-Secretary-General & High Representative and former head of UNICEF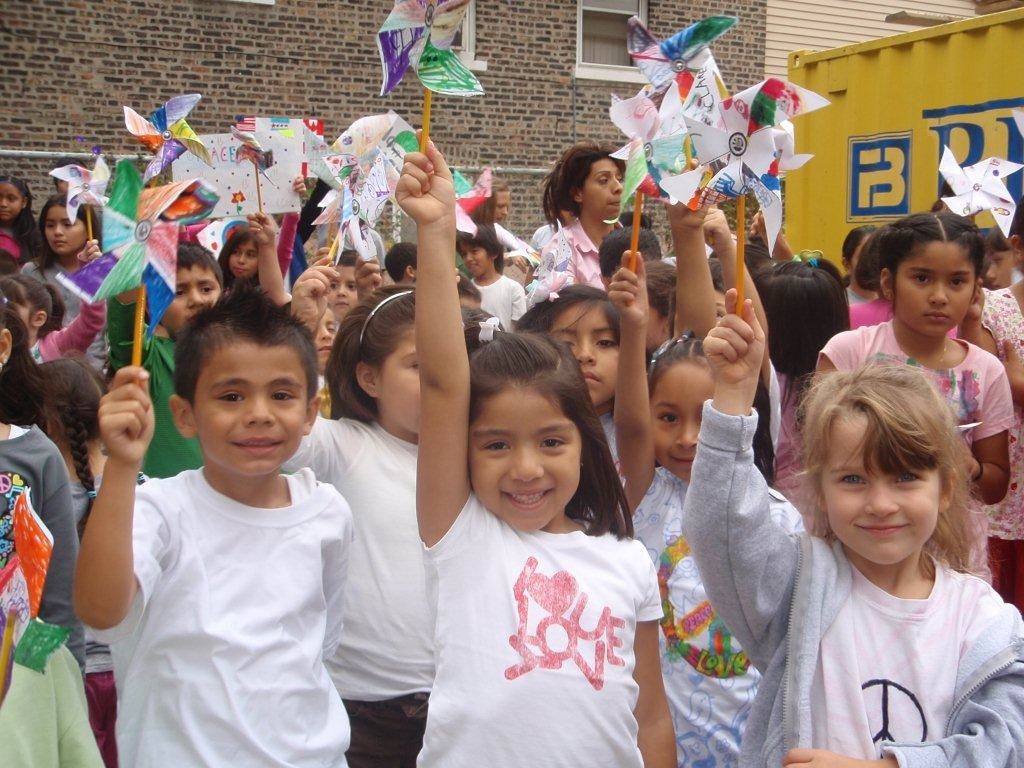 Peace Day provides a powerful and inspiring opportunity to engage children and youth in diverse activities related to envisioning peace, developing global awareness, and making a positive difference in their world.
WHAT YOU CAN DO AS AN EDUCATOR:
1 Page Flier for Teachers/Schools
Peace Day Activities for ELEMENTARY Students
Peace Day Activities for MIDDLE AND HIGH SCHOOL Students
Peace Breathing Activity

DOWNLOAD the YOUTH AGENDA FOR PEACE AND JUSTICE  (Includes many peace education resources)
DOWNLOAD a PEACE EDUCATION POSTER from Peace One Day – Unicef and the Ministry of Education in the Democratic Republic of Congo shared this peace education poster with 51,000+ schools!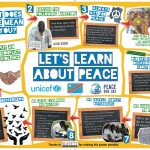 IN CHICAGO…Chicago Public Schools have been involved in Peace Day since 2008! READ THE 2014 LETTER OF SUPPORT from Build the Peace, and CLICK HERE to look at CHICAGO PUBLIC SCHOOLS Peace Day activities.
FOR MORE PEACE DAY IDEAS AND RESOURCES, GO TO THE ARTS, SPORTS, NON-VIOLENCE and ENVIRONMENT PAGES
PEACE EDUCATION ACTIVITIES, CURRICULA AND RESOURCES
Advancement Project's Restorative Justice Toolkit for Educators
This toolkit is intended for all educators who support the growth and health of students in schools. It is an introduction for those new to the concepts and will help support and enhance the work of teachers already implementing these practices in their classrooms.
Anti-Defamation League – Resources Related to Bullying and other topics
Includes anti-bullying and anti-cyberbullying training, curriculum and resources for youth, educators, youth providers and adult family members.
Global Oneness Project Educational Resources Human Rights, World Conflict and Peace Education A compilation of curriculum links and resources.


National Education Association- Classroom Resources Re: Martin Luther King, Jr. Lessons for K-12 related to Martin Luther King, Jr., non-violence and civil rights, as well as MLK related videos.
National Peace Academy – Learn about the 5 Spheres of Peace
Oxfam – Global Citizen Resources for Educators
Peace Alliance – Teach Peace
The Peace Center – Resource Library
Peace First Curriculum – Peace First provides educators with the critical skills and knowledge to integrate social-emotional learning into the school's curriculum and culture—beginning with the classroom and extending into the whole school. Also view the Peacemaker Youth Project Guide.
Peace One Day's FREE Education Resources Grades 1-12, developed with Scholastic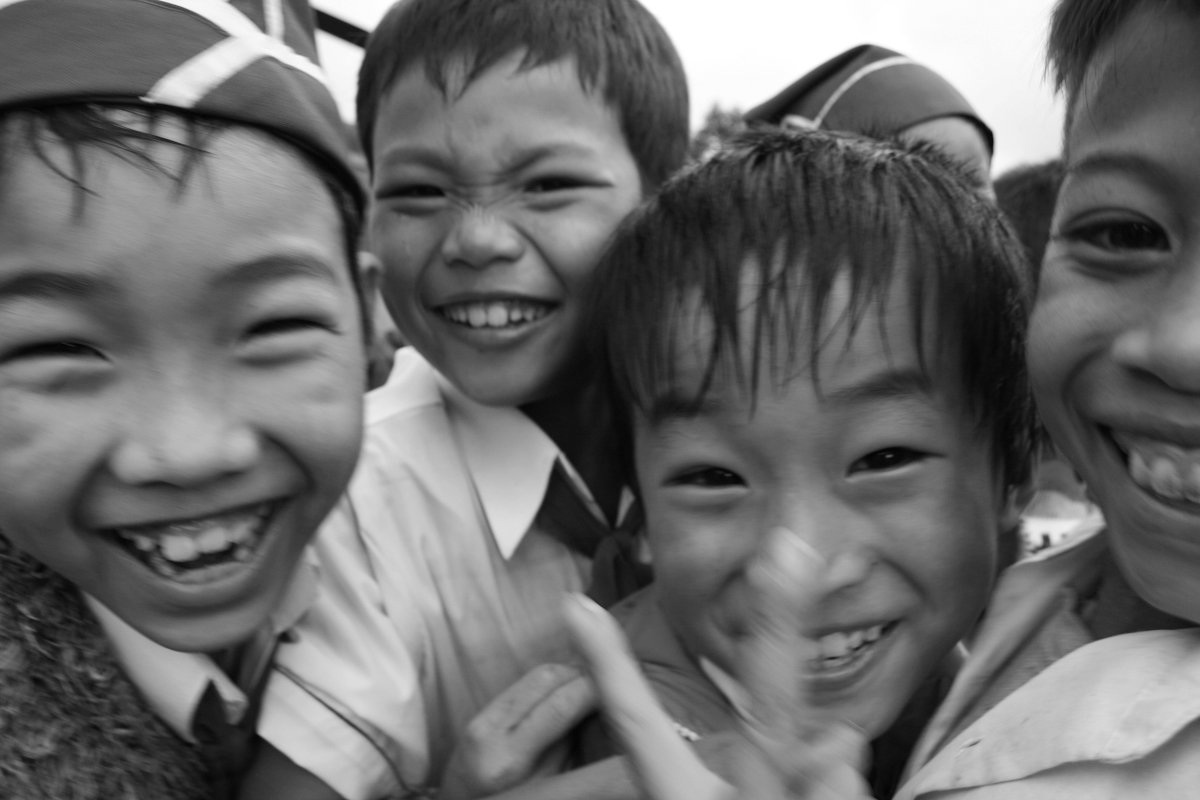 Peaceful Schools International – Educational Resources – Offers many different types of resources for schools, students, and parents, such as films, books, teaching guides and toolkits.
Also from PSI: Creating a Culture of Peace – A Practical Guide for Schools
Pulitzer Center – Education Resources – PC's Lesson Builder is a quick, easy and flexible way to create curriculum, using Pulitzer Center reporting.
Rock Your World – A multidimensional, project-based curriculum for middle and high school students. Rock Your World centers around teaching students about human rights, and then giving them time to explore a variety of issues until they identify one that 'sparks' or inspires them to action.
Roots and Shoots Program (Dr. Jane Goodall)- Resources for Educators
Dr. Goodall, a UN Messenger of Peace, offers a program through Roots and Shoots to encourage youth "of all ages" to make positive change happen―for the animal community, the human community, and for the environment.
Southern Poverty Law Center Project – Teaching Tolerance
Includes printer friendly educational resources, and training information. For FILM KIT, free to educators, CLICK HERE

"Teach for Peace" – List/links for Curricula and Resources – Also see Teaching for a Peaceful Future Think, Care Act BLOG
Teaching for Change
Teaching for Change provides teachers and parents with the tools to create schools where students learn to read, write and change the world. Encourages teachers and students to question and re-think the world inside and outside their classrooms, build a more equitable, multicultural society, and become active global citizens.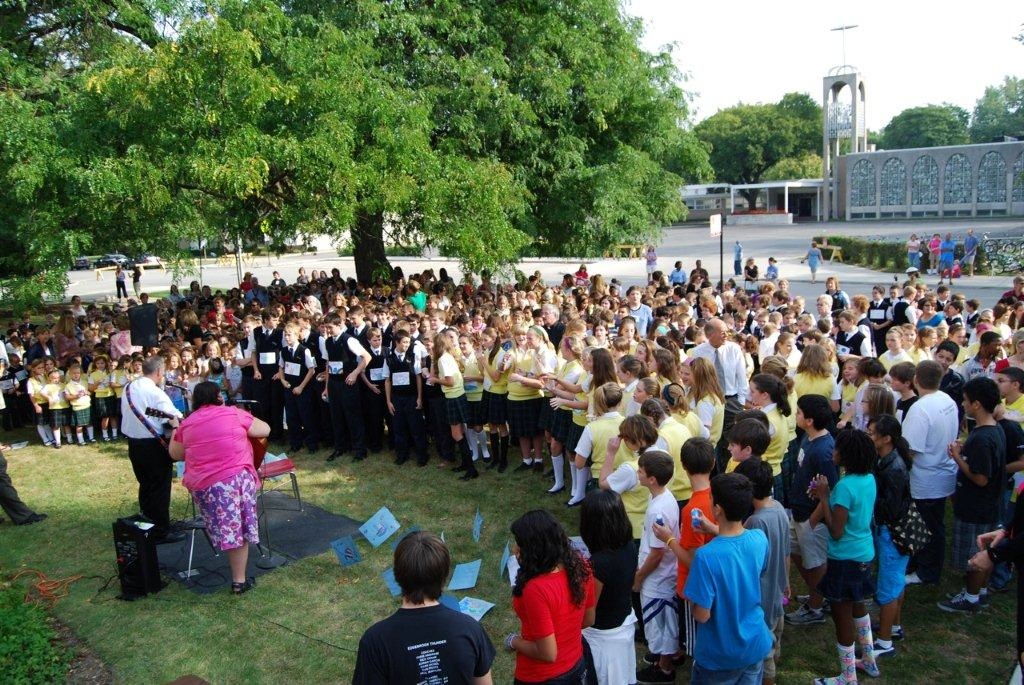 UNESCO – Culture of Peace Classroom
U.S. Institute of Peace, Global Peacebuilding Center
Educator Resources / Tools for Students
Violence Prevention Works – Olweus Bullying Prevention Program
FEATURED VIDEO:
UN Secretary-General's opening comments to hundreds of youth at the 2015 student observance of the International Day of Peace on September 21 at the United Nations, CLICK HERE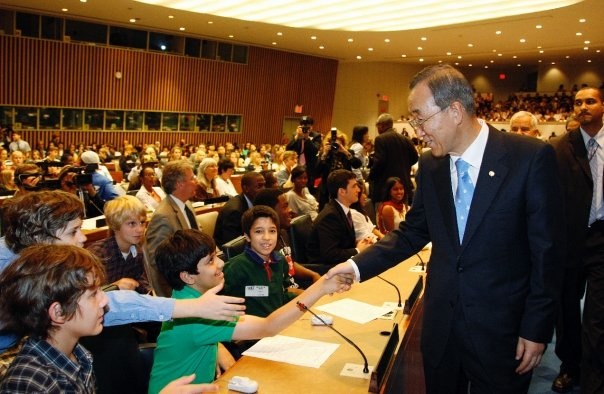 To watch the Briefing for the 2015 student observance, including UN Messengers of Peace Jane Goodall and Michael Douglas as well as UN Goodwill Ambassadors Monique Coleman and Forest Whitaker, CLICK HERE
MINDFULNESS IN SCHOOLS                                                                     
– FREE Film (41 Mins)- "Healthy Habits of the Mind" – Integrating Mindfulness Into Education – Describes why mindfulness belongs in education, and covers neuroscience, educator training, and showing mindfulness implemented in the classroom.
– "ROOM TO BREATHE" Documentary – Mindfulness for Students – More Info
– Teaching Mindfulness Skills to Kids
– Mindfulness Exercises for Youth – Mindful Schools
– Why Children Need Mindfulness Just as much as Adults
ADDITIONAL RESOURCES/ARTICLES FOR EDUCATORS:
Bullying Awareness Guidebook – Accredited Schools On-Line
Children's Hospital of Philadelphia – Violence Prevention Tools
Peaceful Warrior-Rethinking Schools
School Violence: Prevention – Center for Disease Control