---
"Clean air and a livable climate are unalienable human rights. The time to answer humankind's greatest challenge is NOW." – Leonardo DiCaprio, UN Messenger of Peace
"On the International Day of Peace, people come together in a show of solidarity. Join us in our celebrations and in making resolutions for each of us to do our part in working toward for environmental sustainability."   – Dr. Jane Goodall, UN Messenger of Peace
For Peace Day 2017 – Screen the film "Before the Flood"
From Academy Award®-winning filmmaker Fisher Stevens and Academy Award-winning actor, environmental activist and U.N. Messenger of Peace Leonardo DiCaprio, Before the Flood presents a riveting account of the dramatic changes now occurring around the world due to climate change, as well as the actions we as individuals and as a society can take to prevent the disruption of life on our planet.

Filmmakers welcome you to buy/rent and screen Before the Flood (less than $10) – CLICK HERE.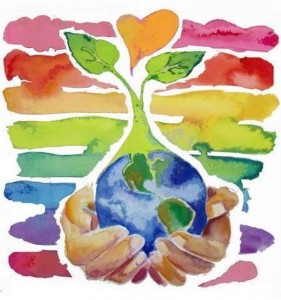 DOWNLOAD: WHAT CAN YOU DO – ENVIRONMENT 
OTHER IDEAS:
LESSON PLANS by grade level from the Dept. of environmental Conservation.
High School LESSON PLANS ON ENVIRONMENTAL JUSTICE, Global Oneness Project
Here also a LESSON PLAN on the beauty of icebergs and the impacts of climate change.
Check out www.earthday.org's BILLION ACTS OF GREEN
You can also share short videos related to the environment with young people, and then discuss how their choices can support a more peaceful and harmonious world.  Here's one that illustrates where plastic bottles go:
Did you know: about 8 MILLION METRIC TONS OF PLASTIC ends up in the world's oceans." Plastic in the ocean now outnumbers sea life six to one. Learn more about the impact of plastic, and what you can do in this ARTICLE.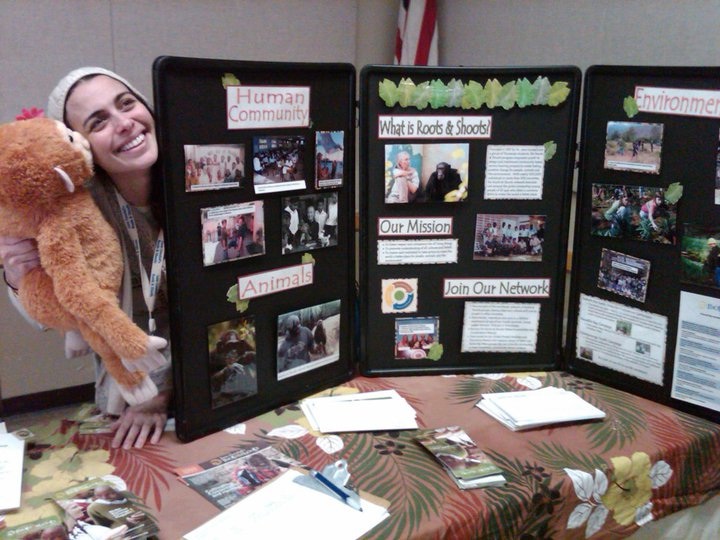 Join the Roots and Shoots's Youth and Environment Program in 100+ Countries!
Roots and Shoots empowers youth to identify and respond to problems in their world relating to people, other animals and the environment. Roots and Shoots is based on the values of knowledge, compassion and action. School or community groups can join HERE.
Video Overview of Roots and Shoots – CLICK HERE
Dr. Jane's Message to Youth – CLICK HERE
Dr. Jane: The Environment and Roots and Shoots – CLICK HERE
VIDEO: "I will be a Hummingbird" – narrated by the late Wangari Maathai
LINKS and ARTICLES
Learn more about planting a Peace Pole in your school or community through the World Peace Prayer Society – CLICK HERE
National Geographic article about Dr. Jane Goodall and the International Day of Peace
Several Sustainable Development Goals (SDGs) relate to the environment, including Goal 13, CLIMATE ACTION.
Restoring Peace: Six Ways Nature in Our Lives Can Reduce Violence In Our World
Why mindfulness and a spiritual revolution rather than economics is needed to protect nature and limit climate change
Building Peace Through Environmental Conservation
United Nations Environment – @UNEP