---
"The time has come for religious leaders to cooperate more effectively in the work of healing wounds, resolving conflicts and pursuing peace. We must be peacemakers, and our communities must be schools of respect and dialogue with those of other ethnic or religious groups, places where we learn to overcome tensions, foster just and peaceful relations between peoples and social groups, and build a better future."  – Pope Francis
When somebody is doing actions you don't like, the spiritual solution is to do what you can to stop them, but you do it in such a way that you do not reject the person. You reject the action, but not the person. – Ram Dass
Religious and spiritual communities of all beliefs across the world see Peace Day as a powerful opportunity to pray or meditate on peace, to build fellowship and greater interfaith respect, and to put faith into action in service to the local and/or global community. Your place of worship, or you as an individual, are welcome to join in this global expression of solidarity by observing Peace Day in whatever way is most appropriate to your tradition.

"Religions for Peace" Supports Peace One Day & Encourages 9/21 Participation Through Faith
We encourage you to consider making PEACE the center of your local services/practices in the days closest to, and on, 9/21. Here are additional ideas…WHAT CAN YOU DO – SPIRITUALITY AND FAITH- PDF
You can also say or meditate on the The Nuclear Prayer.
GLOBAL INITIATIVES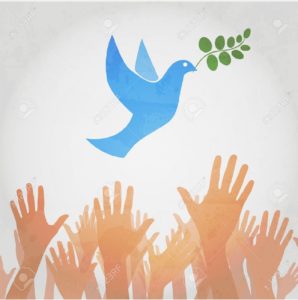 MINUTE OF SILENCE AT NOON on 9/21
The Minute of Silence/Moment of Peace has grown throughout the world and is supported by the United Nations, Rotary, Mayors for Peace and many NGOs globally. This minute, observed at 12 noon in all time zones, is a shared and practical act of peacebuilding in which all individuals, organizations and nations can participate. This minute can be used to meditate, envision a nuclear free world, pray for those impacted by war and violence, or focus on peace in a way that is meaningful for you.
GLOBAL FEAST – FAITH SETTINGS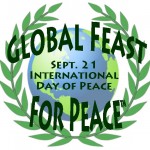 Just as Forgiveness and Love, the desire for Peace is a part of every faith. Let your standard practice of breaking bread together be part of the global feast for peace! For a one page description, CLICK HERE
                                      FEATURED VIDEOS
Meditation Flash Mob, Marble Arch, London
Meditation Flash Mob – Trafalgar Square, London
GLOBAL ORGANIZATIONS